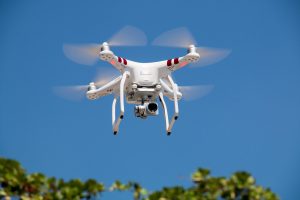 Finally, here it is! The most comprehensive compilation of cool gadgets – the top 40 coolest gadgets you can buy in 2023. Trying to surprise someone special is always a headache. Even if that someone special is yourself. As pro gadget reviewers, we have decided to sort that out for you.
These gadgets are very interesting as well as useful to have. You not only need them as gifts, but also as an addition to your "awesome gadget" collection. In this review, we will be giving you a glimpse of the gadgets as well as a short description of why you should own one or buy it for someone.
Since the list is quite long, feel free to take your time and scroll through all the gadgets, or skim through and locate the one that attracts you. Please note as technology has advanced so much recently, most of these are tech gadgets. So, here we go! Check out this list of the top 40 must-have cool gadgets.
Cool Gadgets – the Coolest Gadgets You Can Buy in 2023
1. Tactical Flashlight iCoostor T6 Handheld LED Torch
When looking for the perfect flashlight, we have settled on a couple of tactical LED flashlights. These awesome gadgets will come in handy when going out for a night walk or run at night. Most importantly, you should have one in your arsenal if you love fishing, hiking, and camping. We have selected these based on efficiency, brightness, zoom capability and the fact that they are waterproof.

Click here to check the latest price.
2. RIF6 CUBE Pico Video Projector
This is literally a dream-come-true invention. Imagine having to buy an LED projector for your home. Hectic, isn't it? The bulk of it will just make you decide to look for other means of entertainment. Thank God for the RIF6 CUBE! This awesome gadget will blow your mind.
It ensures that your small smartphone, tablet or PC screen is now big enough for you to maximize on entertainment. You can now see your photos, watch movies or play games on a 120-inch display. It also has an LED light that will last up to 20,000 hours.

Click here to check the latest price.
3. DJI Phantom P3-STANDARD Quadcopter Drone with 2.7K HD Video Camera
Who doesn't love drones? I know because I have one. The evolution if cameras has been very swift in the past decade. You no longer need to climb a tree or go atop a tall building just to get that perfect aerial shot. Why not get a drone to capture those important moments?
For sure, there are many drones in the market. Nonetheless, we have settled for the DJI Phantom P3-STANDARD Quadcopter Drone with 2.7K HD Video Camera for specific reasons. It has GPS flight assistance so that you can concentrate on capturing great images.
In terms of battery life, the Phantom P3 gives you a whole 25 minutes of flight. You also get to capture great videos (2.7k HD) and awesome photos (12MP). For that quality, it is an awesome gadget to have for a very low price. You don't need to break the bank for this one.

Click here to check the latest price.
4. Bose SoundLink Revolve Portable Bluetooth 360 Speaker
We all love music. That's a fact. The only difference may be the particular genre. Oh, and movies too! Sometimes, one needs to get a break from using earphones. The Bose SoundLink Revolve Portable Bluetooth 360 Speaker is the perfect solution.
Also, it's durable aluminum build, and water resistance ensures you get long-term service. With up to 12 hours of battery up-time, this Bose gadget ensures you truly experience powerful sound, 360 degrees.

Click here to check the latest price.
5. Logitech Harmony Elite Remote Control Hub & App
A must-have cool gadget is the Logitech Harmony Elite Remote Control, Hub & App. Gone are the days when you would stress out with having numerous remotes for different items. This awesome gadget lets you control not only your entertainment devices (up to 15!) but also other automation gadgets like the like Philips Hue. No more getting up every time to be a master of your own home!

Click here to check the latest price.
6. Beats Solo3 Wireless On-Ear Headphones
When it comes to Bluetooth wireless headphones, we have done quite some research before settling on this one. The Beats Solo3 Wireless On-Ear Headphones is among the very best in the market currently. Excellent noise canceling technology ensures that you bury yourself in music for maximum entertainment.
As for talking during phone calls, this headphone ensures that the call is clear no matter how noisy or windy it is. Regarding battery life, rest assured that it is more than enough. It lasts up to 40 hours.

Click here to check the latest price.
7. Pansonite 3D VR Headset Virtual Reality Glasses
Next in the list is the Pansonite 3D VR Headset. VR (Virtual Reality) is the in-thing. You better experience it or else you won't fit into small talk among peers as well as family. Of course, many VR headsets will give you the basic experience, but you need to look at the bigger picture.
This headset gives you a 120-degree view, which is almost as the human eyes. The sound quality is magnificent thus enhancing the experience. In addition, its length is adjustable in order to suit different individuals. You can comfortably use it for longer periods owing to the unbeatable anti-dizziness design.

Click here to check the latest price.
8. De'Longhi ECP3630 15 Bar Pump Espresso and Cappuccino Machine
Is there a better way to give your body that boost than a cup of coffee? I can hardly think of any. Get this easy to use, espresso + cappuccino making machine and you will never regret it. For an incredible amount, you can are sure that you will remain under your budget.
We have selected this coffee maker among many due to its awesome features. These include: 15 bar pressure for optimal quality, can accommodate large cups and has a 37-ounce water tank. Also, its stainless steel finish ensures it looks good while guaranteeing durability. It's among the best espresso machines under $200.

Click here to check the latest price.
9. TrackR bravo – Bluetooth Tracking Device Generation 3
We are all fond of losing things. One minute you have your keys, the next minute you can't find them. A perfect solution for that is the TrackR bravo. It will help you locate a misplaced key, wallet, laptop and so on using your smartphone.
What happens if you misplace your phone? All you need to do press a button on the TrackR bravo and it rings. Amazingly, this will work even on silent mode.

Click here to check the latest price.
10. Samsung SmartThings Multipurpose Sensor
Among the best gadgets in this list is this multipurpose sensor. It helps monitor the secure places in your house. It does this by detecting slight changes in temperature, tilt, orientation, and vibration. For example, it can alert you if your door opens. If you forget to shut your garage door, this ultimate partner sends you a reminder.
Also, if you don't want someone to take your liquor, just place it in the liquor cabinet, and you'll get an alert when it is opened. What an awesome gadget this is!

Click here to check the latest price.
11. Koala Damage-free Tablet Wall Mount Dock by Dockem
Viewing images or watching videos/movies on your tablet is always fun. Wait until you go to bed and want to watch something before you sleep (or just for more comfort). Having to hold your tablet as you lay down becomes uncomfortable in a matter of minutes. That's why Dockem has come up with this amazing gadget to sort you out.
It is very easy to set up on the wall once you pick the right spot. There is a variety of these Koala tablet wall mounts, but we've selected this one specifically the chrome plating looks great. Moreover, it is quite cheap and you can mount it on an array of places including the garage, bathroom, bedroom or kitchen.

Click here to check the latest price.
12. Sun Joe MJ401C 14-Inch 28-Volt Cordless Push Lawn Mower
What a better way to spend you off-days or weekends than making your compound look attractive? As far as that is concerned, take care of your lawn and you will be halfway there. Among many lawn mowers, we have settled on the Sun Joe MJ401C as the best option.
It doesn't look it, but this one is a very reliable companion. Also, for just a small amount, you don't have to be running to the gas station every now and then to get a refill.

Click here to check the latest price.
13. Chamberlain CWA2000 Weatherproof Outdoor/Driveway Wireless Motion Alarm and Alert System
Get this easy to install motion sensor, and you can breathe easy. Thankfully, there are no false alarms say by swaying branches. This sensor is perfect for your home, especially if you are looking to detect animals, vehicles as well as humans.
It is way better than its predecessor and should serve you well. Its weatherproof capability ensures you wait for quite a long time before you replace it.
14. Electrohome Signature Vinyl Record Player Classic Turntable Natural Wood Hi-Fi Stereo System
Who doesn't love vintage items? This retro Hi-Fi Stereo System will send your friends' tongues wagging. Doesn't it look awesome? Well, from where I'm sitting, it is definitely something I would want to get for my birthday; or for my anniversary. You will not only love its look, but you can actually play a variety of music.
In addition to vinyl records, you can listen to MP3s through USB, CDs and AM/FM radio. You can also listen to music from your smartphone or tablet via a 3.5mm auxiliary input.

Click here to check the latest price.
15. iOttie Easy One Touch 4 Qi Wireless Car Mount with Fast Charge
Technology never ceases to amaze. From landlines to mobile phones, and now we can even charge them without long, clumsy wires. Thanks to Qi technology, wireless charging has been made possible. If you have a Qi-enabled phone, we recommend this as the best Qi wireless car mount for charging your phone while driving somewhere.
Examples of Qi-enabled smartphones are iPhone 8, iPhone 8 Plus, iPhone X, Samsung Galaxy S8, Samsung Galaxy S8 Plus, S8 Note, S7 and S7 edge.

Click here to check the latest price.
16. YI Dome Camera Pan/Tilt/Zoom Wireless IP Security Surveillance System 720p HD Night Vision (US Edition)
If you need to beef up your home security, this amazing camera is what you need. Just like the ring video doorbell, it is easy to install, and you can link you can link it to your phone. In addition to having night vision, its 720p resolution is quite attractive. Be sure of a wide view with its 360-degree coverage. Moreover, once you install the YI Home App, you can monitor everything on the go as well as get alerts.

Click here to check the latest price.
17. Logitech G900 Chaos Spectrum Professional Grade Wired/Wireless Gaming Mouse, Ambidextrous Mouse
Modern day gaming is one of the best things to ever happen to humanity. Agree? Of course, not everyone loves gaming, but for those who do, there is no settling for second-best. You want the best interface, PC, keyboard, mouse and so on. In our review of the best gaming mice, we have settled on the Logitech G900 Chaos Spectrum.
In is the best in a range of Logitech mice when it comes to giving you the best gaming experience. It is fast, easy to handle, no lags and can give you up to 30 hours gaming time. Also, at 110 grams, it is also extremely light for a gaming mouse.

Click here to check the latest price.
18. PlayStation VR
Still on gaming, PlayStation has been quite a household name. Many people love playing PlayStation games. Thanks to the invention of VR (Virtual Reality) technology, you get to have an even better experience. Take your gaming to the next level by acquiring this amazing gadget.
You will be able to enjoy a virtual world with its amazing 1080p, 5.7 inch OLED display. Also, with 3D audio technology, you can distinguish sound from all around you.

Click here to check the latest price.
19. iClever Portable Folding Keyboard, Ultra Slim Pocket Size Bluetooth Keyboard Wireless
In the current digital age, everyone wants flexibility. You want to work from anywhere – at home, on the bus, during vacations, etc. Of course, you need your equipment to be compatible with your style. What a better way to do this than to get light, easy to carry gadgets? If you are an editor or love working online, this is the keyboard to buy.
It is compatible with Windows, iOS, and Android, with a 10-meter Bluetooth range. In addition to power conservation by automatic power off, its aluminum alloy finish ensures durability.

Click here to check the latest price.
20. Awair: Smart Air Quality Monitor
Wouldn't it be nice to know how clean the air around you is? Thanks to technological advancement, we can now get to accurately identify whether the air we breathe is contaminated. You can connect it to your smartphone and track toxic substances, dust, humidity, carbon dioxide and temperature.
To improve the quality of the air to push to your lungs, this awesome gadget will give you recommendations on the next course of action.

Click here to check the latest price.
21. Fitbit Alta Fitness Tracker
When it comes to fitness, hard work, determination as well as discipline will take you places. If you love exercising or just starting, it is best to have a companion to let you know how you are doing. The smartwatch is an amazing invention. We have reviewed numerous smartwatches and feel that the ideal one should monitor a wide array of parameters.
The ultimate smartwatch should track your steps, distance covered, calories, active minutes, sleeping pattern as well as monitor your heart rate. In addition to an awesome look, the Fitbit Alta Fitness Tracker gives you all of this. It is also compatible with Windows, iOS and Android operating systems.

Click here to check the latest price.
22. Nyrius ARIES Home+ Wireless HDMI 2x Input Transmitter & Receiver
With a range of up to 100 feet, you can stream high-quality video plus audio to your High Definition TV with this awesome gadget. It can even transmit through walls with almost no lag. I know nobody like loose cables strewn over the floor.
It certainly looks messy and disorganized. This Nyrius ARIES wireless HDMI transmitter has got your back. Buy one, and you will never look back. It can connect to a variety of devices including but not limited to laptops, Bluray player, Xbox, PS4 cable box, etc.

Click here to check the latest price.
23. 3Doodler Create 3D Pen With 50 Plastic Strands
Unleash the artist in you by getting yourself this amazing gadget. Technology is really moving at a fast pace. Nowadays, you can do more than print on plain paper.  You can bring anything to "life" using this fantastic gadget. The kit comes with a plastic filament.
Then, this filament is filled into the pen, and turns from solid to molten form so that you can draw what you want. The magnificent 3Doodler Create 3D Pen can also help patch up some errors from a 3d printer's output. However, note that there is no relation between a 3D pen and a 3D printer.

Click here to check the latest price.
24. Zyllion ZMA13BK Shiatsu Pillow Massager with Heat for Car, Home, or Office
Ever feel like you desperately need a massage? Here is a solution for you. This massager has 3D shiatsu massage nodes that guarantee relief from sore muscles. Its design ensures it fits perfectly into all body contours that may need to be accessed.
It is ideal for the abdomen, lower and upper back, thighs and calves. For safety, the UL certified adapter is tuned to switch off after 20 minutes to avoid overheating. It also comes with an adapter in case you need to use it in a car.

Click here to check the latest price.
25. Bose QuietComfort 20 Acoustic Noise Cancelling Headphones
As far as in-ear headphones go, the Bose QuietComfort 20 stands out. They are among the most comfortable earpieces we have come across. Triport technology, as well as Active EQ, ensure that the audio quality is top-notch.
Also, it has unbeatable noise-canceling ability that ensures you get the most out of your music or telephone calls. There is a button that provides for a quick yet smooth transition from music to a call and vice versa. It is quite expensive compared to these earbuds under $50.

Click here to check the latest price.
26. PhoneSoap 2.0 UV Sanitizer and Universal Phone Charger
This revolutionary innovation, featured on Shark Tank, is a must-have. Every day we get into contact with an incredible amount of germs. Since we have become fond of holding our phones as we chat or browse, this is ideal. This awesome gadget ensures that you can get rid of potentially disease-causing bacteria and charge your phone, all at one go.
It only takes 5 minutes, and your smartphone is all clean. However, you may leave it inside for longer as it continues to charge.

Click here to check the latest price.
27. George Foreman 4-Serving Removable Plate Grill and Panini Press, GRP1060B
Grilling is always fun. There are hundreds of grill types out there. So, for our list, we searched that is quite affordable, easy to use and can feed more than one stomach. We don't want you to buy one that will keep you in the kitchen forever when a few friends visit.
The George Foreman 4-Serving Removable Plate Grill and Panini Press is one in a long list of George Foreman grills. However, it is ideal for this list since it cooks in just 10 minutes, and can serve up to 4 people. Moreover, it is made to last, quite light and dishwasher friendly.

Click here to check the latest price.
28. Braun Series 9-9095cc Wet and Dry Foil Shaver for Men with Cleaning Center
This is of course predominantly for men, but an awesome gadget nonetheless. There are many shavers out there, but this one fits the bill in many aspects. In our review, we found that it is the most comfortable of all. Also, its efficiency is unbeatable. Its Sonic Technology provides a whopping 40,000 cross-cutting actions/min.
Its battery lasts long – an LED display will show you the status so that you don't get caught off-guard.

Click here to check the latest price.
29. Cuisinart CPT-420 Touch to Toast Leverless 2-Slice Toaster
Everyone loves a tasty toast to accompany the favorite beverage for breakfast. We have expertly reviewed quite a number and settled for the Cuisinart CPT-420. Cuisinart is renowned makers of kitchen equipment like grills, ovens, and toasters. So, you certainly cannot go wrong with them.
To sweeten the deal, you have various options for bagel toasting – defrost, reheat and cancel. The countdown feature is awesome, on an LCD display so that you can monitor progress. This model's lift has a motor for more efficiency.

Click here to check the latest price.
30. Fujifilm Instax Mini 90 Instant Film Camera
Talk of going retro. As much as cameras have evolved so much, it is always nice to own a vintage – or a vintage looking camera. For photography lovers, this would be a great gift (I know I'd love it). This fantastic camera will give you brilliant quality by adjusting the strength of the flash depending on the background. To capture great photos of pets, kids or any fast moving object, just switch to "kids mode".

Click here to check the latest price.
31. Victorinox Swiss Army Nail Clip 580 Swiss Army Knife
This is the best multi-purpose knife you can buy (or buy someone as a gift). It is small and light hence can fit comfortably into the pocket. The design is also quite attractive. There is nothing much to say about this awesome device; Victorinox's reputation as a manufacturer of durable, handy stuff.
As an all-in-one package, you get a key ring, a blade, a nail clipper. Also, they've thrown in a Nail File with Nail Cleaner, as well as a Lever Design Serrated-edge Scissors. The versatility alone ensures it makes it to our list of the top cool gadgets.

Click here to check the latest price.
32. WowWee – Coder MiP the STEM-based Toy Robot
MiP is short for Mobile Inverted Pendulum. This is more than just a toy. It is among the most intriguing inventions. The toy comes with numerous interactive games. While it rolls in the living room, or anywhere else for that matter, it tries to "connect" with you emotionally and wants to play with you.
Believe it or not, it responds to hand gestures. There is an app that you can use to move it around and even make it fight other MiPs. Interesting, isn't it? It is most suitable for kids aged 8-15, but I'm sure any adult with a sense of humor would be fascinated by what this humanoid.

Click here to check the latest price.
33. Tippmann Cronus Paintball Gun Mega Set
For some people, there is nothing that beats outdoor fun. You can go boat riding, hiking, camping, fishing and so on. But spicing your outdoor activities with a good old paintball competition among friends, colleagues or family is the bomb.
You can't go wrong with the Tippmann Cronus .68 Caliber that comes with this particular set. This is a complete set that will give you everything you need to attack, including a mask.

Click here to check the latest price.
34. My Arcade Retro Arcade Machine Handheld Gaming System
What a way to bring back the fun. With 200 inbuilt games, be sure to get to concentrate on some important chores as the kid plays. They won't have time to "bother" you. It is quite portable since you can play in your hands. For stability, you can place in on top of a table or desk.
Also, it comes with 3AA batteries that will last for hours. To ensure that other people are not disturbed, the volume control is at hand. Some of the awesome games it has included: zaxxon, gforce, wack-a-mole, and mappy, digdug 2. Others include battleship, defender, load runner, centipede,  xevious, arkanoid, galaga, kaboom, and space invaders. Enjoy!

Click here to check the latest price.
35. SWAGTRON T1 – UL 2272 Certified Hoverboard – Electric Self-Balancing Scooter
As far as hoverboards go, there are tons to choose from. However, we have settled on one. When choosing a hoverboard, you need to look at a few thing. These include UL certification for safety, portability, pricing, speed, maximum weight, age group, maximum distance, charging time and build quality. The fits the bill in terms of the criteria we used.
This hoverboard only takes 1 hour to charge, and will guarantee a distance of 7-12 miles. Also, it supports quite some weight, with a maximum of 220 lbs. Of course it is UL certified thereby ensuring maximum safety while you are cruising at 8mph.

Click here to check the latest price.
36. Zoku Slush and Shake Maker
We all love that cold, smooth drink. The Zoku Slush and Shake Maker is the perfect companion when it comes to that. This is one of the coolest gadgets when it comes to making fruit smoothies, healthy slushies, frozen alcoholic drinks as well as yummy milkshakes. Within a maximum of 7 minutes, your drink is ready to be served. Bon appétit!

Click here to check the latest price.
37. USB Endoscope, Depstech 2 in 1 Semi-rigid Borescope Inspection Camera
This is an awesome gadget you should buy this year. This fiber optic camera will help you get to see the most unreachable places in your office, factory or home. Ever lost something small that could somehow fit in the smallest of places? Worry no more.
It has a Super Hi-Vision camera with a 2MP CMOS sensor that will ensure you find what you are looking for. You can easily run it through pipes or down the sink, and you will get results. A handy gadget this is and one that you should definitely get your hands on.

Click here to check the latest price.
38. iHome iBT29BC Bluetooth Color Changing Dual Alarm Clock
Don't just buy an alarm clock. Get the iHome iBT29BC, and your life will never be the same again (for real!). Not only is it an alarm clock, but it can also play music from Bluetooth enabled devices. Gone are the days when you woke up feeling like "killing" your alarm clock.
This gadget wakes you up to the sound of Bluetooth audio, built-in tones or even FM radio based on your preference. It also changes color at the touch of a button.

Click here to check the latest price.
39. Tri-Angle Sharpmaker
Whether you go for outdoor activities such as backpacking or you are using a knife for domestic purposes, you need a sharpener. We have reviewed many sharpeners and settled on the Tri-Angle Sharpmaker as the sharpener of choice.
It has 2 sets of ceramic stones to facilitate sharpening of all kinds of edges. This one is easy to use, durable and will turn those dull knives to sparkling, sharp tools.

Click here to check the latest price.
40. Focus Cube
You may have heard about fidget spinners as a stress reliever. Well, there is another awesome gadget that is an alternative to the fidget spinner – the fidget cube. There are quite a number of cubes in the market, but our choice is the Focus Cube.
It is easy to use and has been made to help children, as well as adults, focus more, especially those who find it hard to keep their fingers still. Once you acquire one, you are going to really like the experience. It is a fantastic addition to your fidget gadgets!
5 things to consider before buying any of these cool gadgets
i) Need
The first question to ask yourself is: why are you buying this gadget? Are you buying it for yourself or are you buying it as a gift to someone? If it is a gift, you definitely need to know what are the likes and dislikes of the recipient. You may also need to be sure that the gift will suit the occasion. For example, a nice pair of headphones would be a great birthday gift for a guy who loves music.
ii) Safety
By all means, buy a gadget that is not going to endanger your wellbeing or that of a loved one. Make sure that the gadget you are buying has met all the required certification (if applicable). You don't want to buy a hoverboard that has not acquired the UL 2272 safety certification.
If anything happens, you are all to blame. In this review, we have handpicked the best gadgets in the market, bearing in mind safety standards come first.
iii) Budget
It is always advisable to stick to your budget. Spend what you have. This way, you will not disadvantage part of your life. However, some gadgets are quite impressive, and anyone would want to have them at any cost. If this is the case, just make sure that you have a plan on how to bounce back very fast.
I am also a victim of impulse buying, but only when I notice something that is a must-have. Don't overdo it though!
iv) Quality/Durability
You don't want to buy a gadget that will last only a month. This would be quite costly as well as inconvenient on your part. The best thing is to read the review of the item before committing to putting it in your cart. If you think something will not serve you for long enough, there are always alternatives.
v) Is it on this list?
I am not saying that this list is exhaustive, but we have taken time to pinpoint all the awesome, coolest gadgets you can buy from almost all categories. If it's not here and you think it is cool, feel free drop a comment, and we will be glad to review the product and add it to the list.
Final Thoughts
Technology and innovation have moved the world by leaps and bounds. As a result, we have cool gadgets that would dwarf what was there in the 1800s and before. Moreover, you don't need to break the bank to get one. Most gadgets mentioned here are quite affordable. If you can't buy it right away, it won't hurt to take note of it, save up and buy it later.
This list is long, I know. However, I'm sure you will find something either for yourself or a gift for someone special. Juts to reiterate, the list is not exhaustive. If you feel that something is here and shouldn't be, just comment and we will sort it out.
On the other hand, you may feel that there is a gadget you know is as amazing as the ones on this list but is not included. Just point it out, and we will gladly review and update the list.