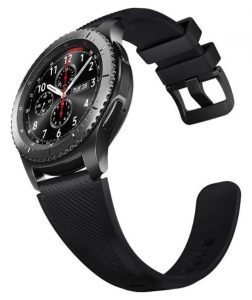 Smartwatches are a true companion in modern society. The functionality you get with a good smartwatch is unlimited. But how do you know that you are getting the real deal? What factors do you need to consider when buying one in 2023? Today, we look at a detailed smartwatch buying guide to help you make a great decision.
What to check while shopping for a smartwatch in 2023
Briefly, these are the 7 things to consider before deciding which smartwatch is right for you:
1. Notifications and alerts
This is the most basic feature of a smartwatch. While we may assume that all smartwatches have this feature, you need to counter-check before placing that order. Most smartwatches in the market currently allow you to get incoming calls, emails, and text message alerts.
Furthermore, you should be able to get notifications from your social media accounts such as Facebook and Twitter on your wrist.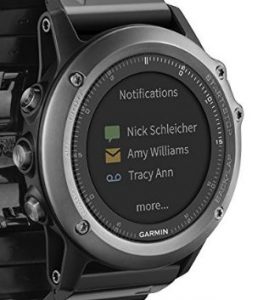 The good thing with a smartwatch is once you get a little buzz on the wrist, you can have a quick look and decide whether to pick the call or respond to a text or not. This is so convenient as opposed to having to take out your phone to check.
2. Compatibility with your phone
While most smartwatches will work with all available smartphones, it is good to confirm that the one you want to buy is actually going to connect with your phone seamlessly.
There are two exceptions worth noting. First, if your phone uses Windows OS, you can only use the Microsoft Band or the Microsoft Band 2. Secondly, if you intend to by an Apple Watch, you must have an iPhone since it won't work with other smartphone operating systems.
However, if you own an iPhone and want to use another smartwatch compatible with iOS, there are many options out there. These include the Samsung Gear S3, the Ticwatch S, and the Huawei Watch 2 Classic smartwatches.
3. Fitness tracking
If you are a lover of sports, the gym or you just enjoy doing light exercises; this is a crucial aspect to check. Even if you neither like nor do any of these, a smartwatch with fitness tracking capability is essential for a healthy lifestyle.
For a smartwatch to quality as a good fitness tracker, it must have a good portion of these features:
Heart rate monitor
GPS tracking
Waterproof if you love swimming
Step and sleep tracking
Reliable battery life
The basic smartwatch will always give you notifications such as calls and SMS, but a fitness tracker must do much more. The best fitness trackers in the market include Garmin vívosmart HR and Fitbit Charge 3. If you love swimming, the Garmin vívoactive 3 is the best option.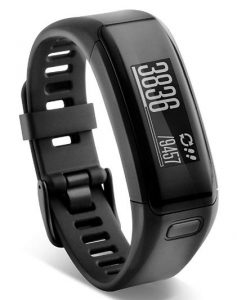 4. The design
Of course, the capability of any gadget should supersede the looks. However, smartwatches are seen first as accessories before one can think about the technical side. Most men who love going outdoors for activities like hiking and backpacking prefer rugged looks such as that of the Samsung Gear S3 Frontier.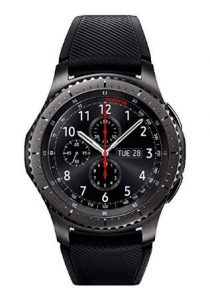 On the other hand, most ladies prefer attractive accessories whether they are going outdoors or to the office. That's why there is a class of specially designed smartwatches for women that try to match their fashion sense.
Overall, manufacturers have been improving on the design of their products in response to the market. Therefore, newer releases are getting sleeker by the day.
5. Battery life
Some smartwatches can last for just a few hours while others can last for days on a single charge. For most people, a smartwatch that can last from the morning when they leave for work to the evening when they return home is okay. Others prefer one that can go for days without needing a recharge.
It all comes down to your preference. Be sure to check the battery ratings of the smartwatch you intend to buy to avoid disappointment.
6. Price
The prices for these gadgets vary so much. From smartwatches under $100 to high-end models that go for thousands of dollars, you're always going to find the one for you. So long as a smartwatch has the features you are looking for, it's worth paying the price. The Apple Watch 3 below, for example, goes for over 400 bucks.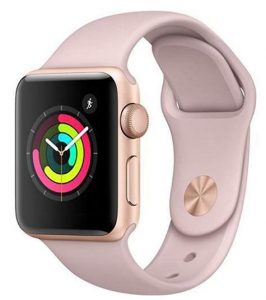 You need to know that the very expensive smartwatches have more or less the same features as the 'cheap' ones. Most of the cost can be attributed to the brand name, the material used to make the body and the straps.
7. Warranty
It goes without saying that you need to check whether the manufacturer provides warranty for the product. You also need to know how long the warranty is. This will come in handy in case the watch stops functioning as it should within the covered period.
Most companies provide a 12-month warranty. However, you need to ensure you have this info before making any financial commitment.
So, which smartwatch should you buy?
Well, once you have ticked all the items on your checklist, the final decision is yours. Are you looking for a simple smartwatch that just gives you notifications and alerts? Even a 50-dollar smartwatch will do. However, if you need more features such as fitness tracking, you may have to fork out more than that.
If you are in the market for high-end watches, there are stylish models that will make you stand out from the crowd. Examples are the Garmin Fenix Chronos or the Tag Heuer Connected smartwatches.